UPDATE as of 7 pm Central Time on Sunday, April 21st. The Truly Random Number Generator/Picker chewed over the comments and decided on #3.

Congrats, Savannah; you are the winner of the book and magazine. Hope you'll enjoy, and thanks to everyone for playing!

* * *


Hello, and welcome to the Authors in Bloom blog hop… or at least my own little corner of it.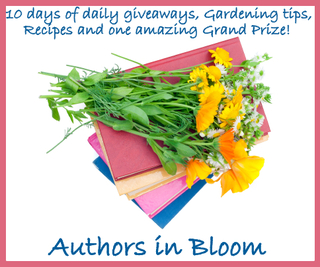 Starting today – April 10th at 6 am – and running through April 19th at 11:59 pm, an estimated 65 of us are participating in this event, organized by the fabulous Dianne Venetta.
If you hop from blog to blog and leave a comment on each, you'll be entered for the grand prize, which will be awarded by random drawing by Rafflecopter, and which consists of a Kindle Fire or a Nook (winner's choice) along with a gift certificate for books – since you'll want something to put on that eReader.
In addition, those of us participating are also giving away individual prizes. In my case, it's a print copy of the first book in my cozy mystery series, Fatal Fixer-Upper, about New York City textile designer Avery Baker who inherits her Aunt Inga's house in tiny Waterfield on the coast of Maine, and who goes up there to renovate the place, only to fall in love with the handyman she hired to help her.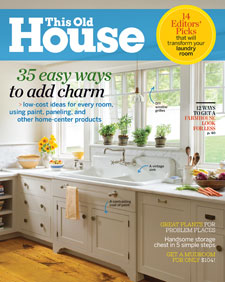 Along with the book, there's also a subscription to This Old House renovation magazine.
I'm supposed to share a recipe or a gardening tip with you. Since I'm not much of a gardener, I figure I'll go with a recipe, one for Avery's favorite dessert, and the state snack of Maine: Whoopie Pies.
Whoopie pies are a Pennsylvania Amish tradition originally, although these days, they're considered more of a New England phenomenon. According to food historians, whoopie pies were originally made from leftover batter, and when the children would find them in their lunch boxes, they'd yell "Whoopie!" Hence the name.
Traditional whoopie pies are made with vegetable shortening, not butter (although the recipe will work with butter, too, if you insist). The original and most common whoopie pie is chocolate with vanilla filling, although pumpkin whoopie pies are a favorite seasonal variation.
Here's what you need to make them:
1/2 cup solid vegetable shortening
1 cup firmly packed brown sugar
1 egg
1/4 cup cocoa
2 cups all-purpose flour
1 teaspoon baking powder
1 teaspoon baking soda
1 teaspoon salt
1 teaspoon vanilla extract
1 cup milk
Preheat oven to 350 degrees F. Lightly grease baking sheets.
In a large bowl, cream together shortening, sugar, and egg. In another bowl, combine cocoa, flour, baking powder, baking soda, and salt.
In a small bowl, stir the vanilla extract into the milk. Add the dry ingredients to the shortening mixture, alternating with the milk mixture; beating until smooth.
Drop batter by the 1/4 cup (to make 18 cakes) onto prepared baking sheets. With the back of a spoon spread batter into 4-inch circles, leaving approximately 2 inches between each cake. Bake 15 minutes or until they are firm to the touch. Remove from oven and let cool completely on a wire rack.
Meanwhile, make the filling:
1 cup solid vegetable shortening
1 1/2 cups powdered sugar
2 cups Marshmallow Fluff
1 1/2 teaspoons vanilla extract
In a medium bow, beat together shortening, sugar, and Marshmallow fluff; stir in vanilla extract until well blended. When the cakes are completely cool, spread the flat side (bottom) of one chocolate cake with a generous amount of filling. Top with another cake, pressing down gently to distribute the filling evenly. Repeat with all cookies to make 9 pies. Wrap whoopie pies individually in plastic wrap, or place them in a single layer on a platter (do not stack them, as they tend to stick). You can freeze them the same way, by wrapping each pie in plastic wrap and putting them in a freezer proof container. Thaw them again in the fridge.
And that, my friends, is how you make whoopie… pies!
Check HERE for the other participants in the Authors in Bloom blog hop, and get busy commenting and signing up for good stuff.
For my own personal giveaway, I'd appreciate it if you'd do one or more of the following:
Follow me on twitter, in one or both of my personas: @JennieBentley or @Bennett_Jenna
Like my Facebook Author Page
Sign up for my newsletter
And please leave me a comment below to tell me you did, so I don't inadvertently leave anyone out.
Thanks for stopping by, and happy hopping!