As most of you probably know, I've signed a contract to write a series of science fiction romance for Entangled Publishing.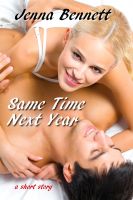 I had no plans of ever writing science fiction, and I can't really explain how it happened. The character was just there one day, insisting on having his story told, and that was it.
Romance, though, is a genre I'm familiar with. Back in the late 1990s, when I first thought it might be fun to write, I joined the fabulous Music City Romance Writers, and even entered – and won – their annual contest, the Melody of Love, in what I think was its inaugural year, 1998. My entry was the first chapter of a story called A Fine Romance, which is lost in the ether, for which I think we should all be grateful.
No, it wasn't bad. It won, after all. But it's been twelve or thirteen years. I'm a better writer now.
Anyway, I started having kids after that, and five years later, when I went back to writing, murder mysteries came more easily to me. I'm not saying there's a correlation, just stating a fact.
Since 2005, I've written twelve mysteries. The fact that I now have to go back to writing romance, a very different discipline, is a little scary to me.
So to ease into things I posted a romantic short story on Smashwords last night. (I posted it on Amazon and B&N too, but I have to charge for it there. And since it's only 3,400 words, I'm not expecting anything big to happen. But on Smashwords it's free.) And so far, in just over 24 hours, it's had more than 130 downloads. Which may not amount to a hill of beans by some people's standards. I'm pretty sure I sell a lot more than that of the DIY mysteries, actually. But in just a day, it's my biggest "selling" title.
Which I guess bodes pretty well for the science fiction mysteries.
At any rate, if anyone is interested in reading a short, sexy story about a desk clerk in an upscale hotel, and the two guests who arrive and check into adjoining rooms, feel free to download a copy HERE.
Enjoy!